We are now scheduling appointments for our 2023 Fluid Film Undercoating Season. If you would like to make an appointment, please call us at (508) 399-7500. Thank you!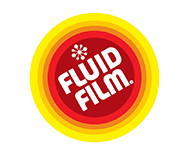 D&G Auto Service is proud to be an authorized dealer & installer of Fluid Film! Fluid Film Undercoating is an annual service that protects your vehicle against the everyday wear and tear of driving in New England's unpredictable weather. New England Roads are treated with chemicals that quickly break down the metals your vehicle is made from. Fluid Film protects against these chemicals and natural elements and weather hazards. Maintaining and protecting your investment!

Rust Will:

Lessen the life & value of your vehicle
Increase the cost of repairs
Reduce the safety, stability, & reliability of your vehicle
Prevent your vehicle from passing inspection
Why is Fluid Film Different?
Fluid Film contains no solvents
Remains wet, but will not gum up or become sticky
Does not dry or crack
Embeds into the pores of metal to keep oxygen & moisture out
Fluid Film is environmentally friendly
Will not harm paint, plastics, or rubbers
Starting at just $199!
D&G Auto Service UNDERCOATS BOAT TRAILERS TOO!
For more information on Fluid Film Undercoating at D&G Auto Service, or to schedule an appointment call (508) 399-7500 today.
Reviews
One of the best in the country. You think its a big problem with whatever you drive in with. Others fail at their diagnostics mechanics. Jim reads throughout his every days on up to date and mistakes made by other shops that really get customers a mistaken repair leading to more when the actual problem is fixed for 45.00 dollars and you unfortunately spent 200 to 800 plus dollars. He started with hubcaps at 5 years old his brother teaching him. I witnessed a repair shop he worked at. The owner was a naval air craft mechanic the other mechanic seasoned. The three of us couldn't believe the extensive education strength, listening skills to customers. When the other 2 mechanics had trouble we went to Jim now at D&G. This mechanic can also weld exhaust fix automatic or manual gearboxes rear ends and so much more. He's a friend to all customers and doesn't repair things that are not broken. I estimated Jim is one of the top mechanics in the United States. He tells you even to help do a lower price or best advice. Very True Statement above. Not baloney, the one you've been looking for your whole life, and yes family business. Very Honorable Very honest. Give it a try. Its true.

Greg Sorrento, 01/21/2021

The absolute best around!

Brian Hamilton, 10/14/2020

Great customer service and excellent professional mechanics

Trevor Clarke, 10/14/2020