REFER A FRIEND & SAVE!
Get 5% off your next oil change when you refer a friend or family member to D&G Auto Service
Discount applies after referred friend has service/repair at D&G. Limit 3 referral discounts per oil change.
MUST PRESENT COUPON
PRIOR TO SERVICE.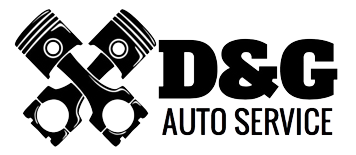 Auto Repair Coupons, Rebates & Offers


Check our coupons page and follow our tips below to help you save money on the cost of car repairs and maintenance.
Schedule a regular oil change at D&G Auto Service in Attleboro. It is the key to easy car maintenance and eliminating expensive engine repairs down the road.
Pay attention to the "service light" warnings on your dashboard. Responding quickly to a service light is often easy and affordable but ignoring a service light can greatly increase the cost of future car repairs.
Get to know your owner's manual. It is time well spent. The owner's manual contains valuable tips for keeping the cost of car maintenance and service affordable.
Discuss the details of needed auto repairs with your mechanic.
Call D&G Auto Service in Attleboro at 508-399-7500 for Coupons, Rebates, and Offers and keep your auto repair costs low!
Reviews
One of the best in the country. You think its a big problem with whatever you drive in with. Others fail at their diagnostics mechanics. Jim reads throughout his every days on up to date and mistakes made by other shops that really get customers a mistaken repair leading to more when the actual problem is fixed for 45.00 dollars and you unfortunately spent 200 to 800 plus dollars. He started with hubcaps at 5 years old his brother teaching him. I witnessed a repair shop he worked at. The owner was a naval air craft mechanic the other mechanic seasoned. The three of us couldn't believe the extensive education strength, listening skills to customers. When the other 2 mechanics had trouble we went to Jim now at D&G. This mechanic can also weld exhaust fix automatic or manual gearboxes rear ends and so much more. He's a friend to all customers and doesn't repair things that are not broken. I estimated Jim is one of the top mechanics in the United States. He tells you even to help do a lower price or best advice. Very True Statement above. Not baloney, the one you've been looking for your whole life, and yes family business. Very Honorable Very honest. Give it a try. Its true.

Greg Sorrento, 01/21/2021

The absolute best around!

Brian Hamilton, 10/14/2020

Great customer service and excellent professional mechanics

Trevor Clarke, 10/14/2020